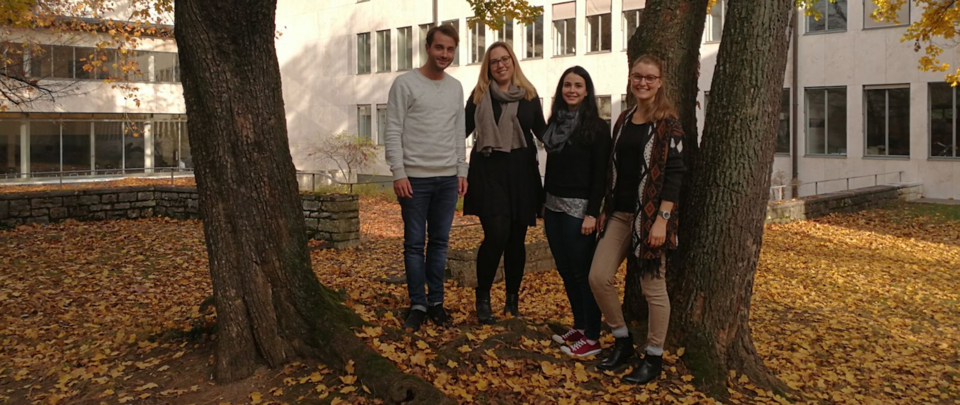 We are the MSD student's committee board and we represent the students of the Master's Degree in Sustainable Development. All students of the MSD are members and we are their representatives in various committees and boards at the university. Our roles within the group are not strictly defined, with everyone helping out when and where ever they can. We organize events, field trips, as well as parties.
Lucas Zuckschwert, Lisa Weizenegger, Alice Feehan, Angela Hinel & David Scherrer
We are a part of it because a student's time at university is about more than just going to class. We aim to provide a link between academia and leisure. Meeting interested potential students, and getting more people involved in sustainability matters is our priority.